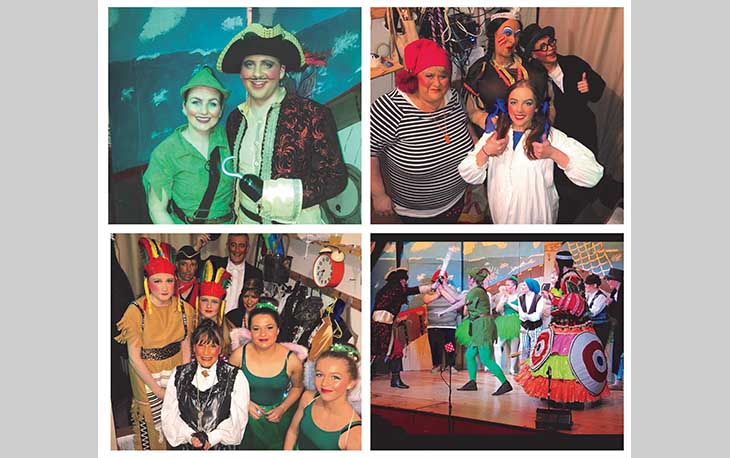 Capacity audiences at Dalton Village Hall were thrilled last weekend to watch DADS (Dalton Amateur Dramatics Society) in their annual pantomime, a swashbuckling performance of J.M Barrie's classic tale Peter Pan, jointly directed by first time duo Adam Wallis and our very own Funeral Director Rebecca Blenkiron.
The storyline took the audience over the roof tops of London with Peter Pan (Rebecca Blenkiron), Wendy and John Darling, to Neverland, the home of the Lost Boys, where they encountered pirates, Myrtle the Mermaid, a crocodile and two very feisty fairies, Tink and Bell.
Rebecca Blenkiron gave an excellent performance as Peter Pan, particularly for her rendition of the song 'I believe I can fly' which left the audience in stitches.
The cast were fantastically supported backstage by Susan Stanwix in her first ever panto, she had everything under control from the word go and after working with L plates on her back for three nights was presented with a Pass plate and certificate from the cast at the end of the run.
Tony Hill assisted by Janet Paterson provided the musical background, with Stephen Richardson on lighting and sound.
Clare Richardson had the unenviable job of prompt, for three nights she followed the script with dedication but only had to speak once when opening night nerves crept in.
The superb all round production was well received with audience members already asking "what is next year's panto going to be?"