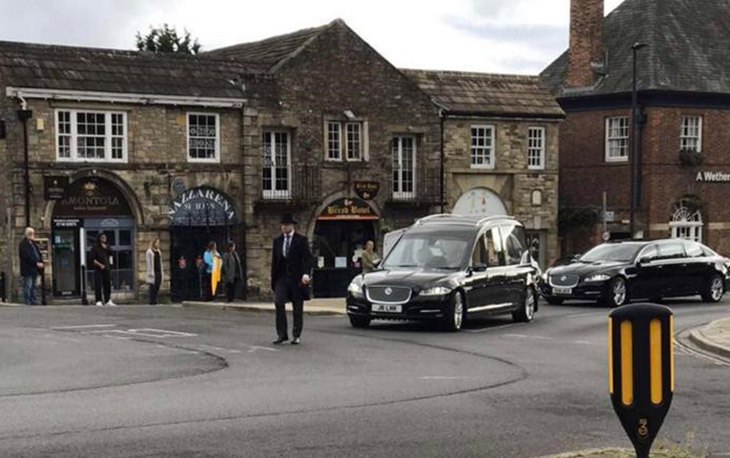 On the 1st October 2020 John Blenkiron & Sons Funeral Directors had the honour of conducting the funeral of local teacher Mr Clark from Richmond School.
Funeral Director Carl Tate, a former student of Mr Clark led the funeral procession for the dearly loved and highly respected Deputy Headteacher, alongside his team, many of whom had also been taught by Mr Clark. The team wore Ancient Clark Tartan ties, specially sourced to represent Mr Clark's Scottish roots.
The Mayor of Richmond also attended, and the streets were lined through the town owing to coronavirus restrictions only permitting 30 mourners inside the church.