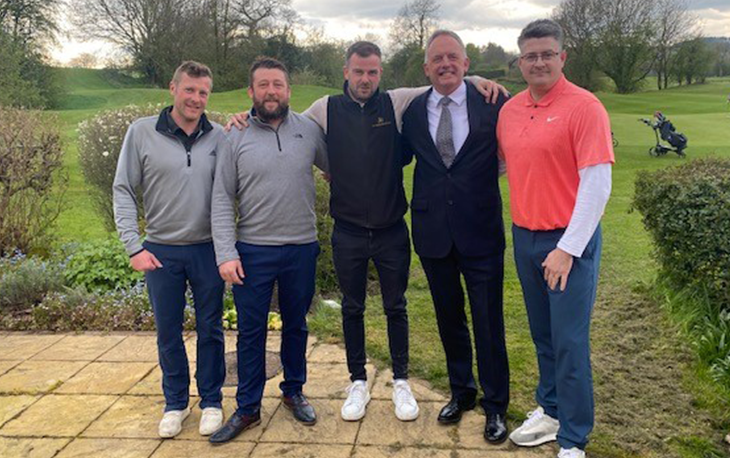 A team from John Blenkiron took part in an annual charity golf day which took place on Friday 28th April 2023 at Richmond Golf Club.
The Blenkiron team was – Carl Tate, Shaun Bruce. With two local businessmen James Foster and James making up the strong team of four.
There were over 50 teams that took part and team Blenkiron came a very respectable second, narrowly beaten by another local Richmond Team.
This was the 24th Charity Tournament that the Rotary have arranged with the Blenkiron' s having a team in for the last 9 years. As well as competing, John Blenkiron & Sons sponsored a hole and donated raffle prizes.
Operations Manager Carl Tate said: " It was an excellent day, and we were honoured with the arrival of Business Principal James Blenkiron who got the team a round a beers.
We are already looking forward to next year's event where we hope to go one better and win the tournament."
All net proceeds went to:
– Parkinson's UK
– The StoreHouse (Community based food bank)
– Richmondshire Museum
– Refugee Councils Emergency Ukraine Fund.