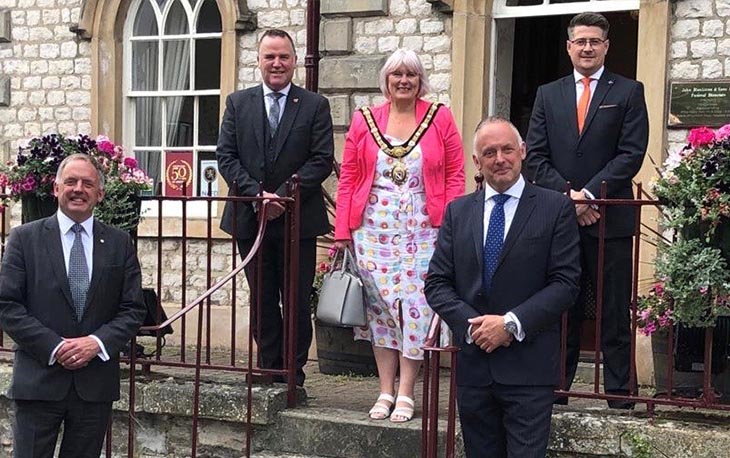 On the 21st July John Blenkiron & Sons Funeral Directors in Richmond had an impromptu but very welcome visit from the Mayor of Richmond, Councillor Lorraine Hodgson.
A member of the Community and Resources Committee and Town Council representative for a number of local organisations, Councillor Hodgson was visiting local businesses for a general catch up to see how her constituents had been coping during the coronavirus pandemic.
Councillor Hodgson's term in office thus far has been unprecedented so the team appreciated her taking the time to enquire after their wellbeing. As key workers the funeral directing team were able to share valuable insights into the processes, they have put in place to keep not only themselves but the public safe.